Update 31. October:
All entrys added?
Contest is CLOSED.
(2 People have asked for one more day, they will get out the 31.)
Winners will be decided the next 2/3 days. If you got some favorits, Let me know in the
comments Under!
All entrys can you see here:
morten-chan.deviantart.com/fav…
Update 28. Octobe: New entrys added. LAST 2 Days of the Contest, be sure to leave a comment with your entry if thats not done yet!
Update 24. October: New entrys have been added, we have now passed 50 entry's. 6 Days left of the contest!
Update 21. October: New entrys have been added, More then 46 Entrys. 9 Days left of the Contest.
Update 15. October: Lot of new entrys in the Participants list have been added!
Update 6. october:
You are allowed to write a story to this contest. Some participants have been added. P
hotography is also allowed.
---
Art Contest.




It have now been a while from the last one... But Im glad to tell you that its time to start a new one. I hope all of you like the Theme, and the price list. Good luck.
---
Theme.

The theme for this contest this time is something I think is more of an normal Theme. Why I have decided to do it this way, is as easy as I want to see how many that will join this type of Art contest.
The theme is "Emotion". Why I have decided to use this theme is becuse this is an theme that EVERYONE can be a part of. The theme "Emotion" can also be used for everything from a Happy animal, to an angry man.
---
Rules.

You can make 1 Picture or story for this art contest.

The picture most be NEW.

The Picture most be YOURS.

Leave a Link to this contest on the pictures description.

Name of the Picture/story most be:
Emotion Contest - (Your picture name.)

Leave a Link to your Picture in the Comment below.
When it comes to what you can draw, you can draw ANYTHING. Just dont forget to put "Emotion" in it!
---
But what is "Emotion"?
Emotion is the way Everyone from
Humans to Animals
show how they feel.
Glad, sad, happy, angry, comfortable, afraid, sick...
Yes. The contest is about showing a
"Emotion"
. Like a Happy person, two people thats in Love, someone thats about to die, someone that have just won 1 Million dollars... Yes EVERYTHING is allowed. Just dont forget to SHOW the
"Emotion"
.

The picture can be everything from animals to Humans.

All type of Pictures is allowed, even
photography. Story is allowed to.

It can be more then one animal/person in the Picture.

You dont need a background, but its allowed to have a background.

Fanart is allowed, like of an anime. (Dont use other peoples OC`s id your not allowed to.)
How will I decide the winner.

The winners will be decided be an Jury after the contest ends, and the most important parts we will look at is:

How well the "Emotion" is showed.

How good the Picture is.

Personal Feelings we get from the Picture.
---
Price list.
This one is always hard to decide... But this is what I have decided this time:


All the Prices can increase under the Contest.
You can also choose to take the price out as USD $.
Becuse of the diffrence in Norwegian (NOK) and American (USD) it might be a few Cent in difference


USD $ can only be Payd in PayPal.
1th
–
2000

Or 20$ USD.
2st
– 1000

Or 10$ USD, and free Commission from
Linkage92
3th
–500

Or 5$ USD.
4th – 250

Or 2,5$ USD.
5th – 100

or 1$ USD.
---
Contest ends: 30. October.
Winners will be decided some few days after this.
---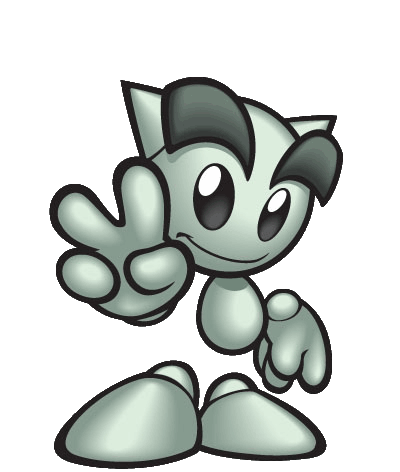 ANY QUESTIONS; JUST ASK!
Be sure to Watch me to get Updates on this Contest.
Be sure to watch me for other contests.

Tell me If you gonna Join it!


---
some of the participants:
<da:thumb id="405159265"/>
<da:thumb id="405551951"/> <da:thumb id="405589118"/>

Red X Cubone Reader - A True Friend

She was coming back. I knew it. She had to. She couldn't forget about me. After all we've been threw, there was no way she could. I was her starter and we'd been threw so much. We've won battles and badges. She'd let me out of this pokéball anytime now. She would. I'm telling you. Soon I'd see her face and everything would be alright.
This is what I told myself every time I thought my trainer forgot about me but it had been a long time since I've seen her and I was giving up hope more and more. I wish I could have counted the days but I couldn't. There was no sense of time in a pokéball.
I felt her grab my pokéball. She soon let me out and I smiled as I jumped in her arms but she denied me. I fell right down on my face. She petted my head softly and held me but when she backed away I felt something on my neck. Her face said it all. She was leaving me.
I tried to go to her but she said, "No. You can't come with me."

Forgotten (Morten-Chan's Emotion Contest Entry)(Join here<3 http://morten-chan.deviantart.com/journal/Art-Contest-Win-more-than-2000-Points-or-20-404727165)
Forgotton
Beeping of cars, racing of motorcycles were the only thing that could be heard where I was traveling. My protracted ivory, tattered dress was drawn-out behind me. I scattered my pale body into the ally of a restaurant, and I cupped my cheeks with my rusty fingers. My soft-pink cheeks were now almost the deepest of ashen from where I have been sniveling from my parents death. I had been forgotten, and only the true thing that brought me back to life was nothing. You could only see my ribs through my pinafore, that broke the threads of my accounterment. My carapace was no longer waxen, it was now a duclet cadaverous from the molded dirt on my skin.
I was in pure misery and shock after my best friend, Amya, had killed my father and mother. I was starved, my mouth was eager to swallow food or water. I turned my capitulu
<da:thumb id="405729114"/>

Adventuring (START of the END) Glaring at his enemy the boy took a deep breath as he swung his sword, hoping the blade would pierce the evils very soul. The sword hit with a loud clang. Armor, I hit the freaking armor the boy muttered as he dodged an attack. His life was fading before his eyes his vision becoming dark and blurred. He dashed forward with all his might, red covered his eyes. He swung the sword thinking back to the beginning of this quest. The friendly shopkeeper who would sell him anything he needed for a fair price. The lovely girl that caused the spark inside him which led to this quest, his friends he met along the way. Now he was here and if this sword didn't hit its target it would all be over.
The screen flickered then died out.
Slowly, blinking, she came back into the real world. "Mom!" she glared at her mother. "What happened?!" she asked furiously. Her mom simply stated "My foot got caught in the cord it's no b
<da:thumb id="405852668"/> <da:thumb id="405835276"/>

Then Came the Day She had Enough (Emotion Contest)   The little girl's got black hair as dark as a raven's feather and thoughts a million shades darker.  The tear in her cheek oozes red liquid and sickening sadness.  Hatred cakes her lips and she's got eyes so swollen and blue they don't even look human anymore.
   In front of her lies the tall, motionless figure with the hard fists and the emptied beer cans next to it.  Daddy hurt me.  Daddy's got to go.  

Emotion Contest-The Sorrows of Reality Naïveté.Something common found in young,ambitious children.
They never know when to stop.A child's eyes sparkle like starlight.If you do not believe me,just gaze into the irises of a passing child-then you will know what I mean.
Eventually the child will grow older,to about maybe ten,or eleven?Age does not matter.
Though wiser,smarter,the most dangerous thing in their lives is maybe the high-pitched screaming of the lunch lady or the tease of a bully.
The spark fades a little,but remains strong.
As the seasons pass,the incidents,one by one,etch themselves into the child-no,the young man's-heart.Maybe a beating by gangsters,or the constant mocking remarks by those who abuse their gift of being able to speak.The invisible scars he carries on his body are seen by none,yet felt as deeply as a real cut made by a blade or perhaps a knife.His eyes have telltale signs of many sleepless nights,the once-bright eyes becoming dull.Yet the light
<da:thumb id="408626770"/>

Control Freak (Emotion Contest Entry)I can feel
Your horrid dead claws
Wrapped around my neck
Choking
The very life from me
I try to make a single move
And your grip tightens;
Your merciless fingers
Dig into my skin
Widening the wound
Can't you see that,
Your killing me?
Why can't you see that
I would die to be free?
Do you just not care?!
Again
Your grip
Cuts off my breath
I swear
One day
I will break free
Or die trying.
<da:thumb id="408917888"/>

<da:thumb id="410077268"/>
<da:thumb id="410312467"/>